International Stand Up to Bullying Day
As concerns regarding the prevalence of bullying among children and teenagers continue to increase, this month represents an appropriate time to rally together against harassment among young people—including and especially those within the LGBTQ+ community.
Among School-Age Children, The Trends Are Worrying
We should all be concerned about the physical and psychological effects of bullying, because studies have yielded some troubling statistics:
In 2019, the National Center for Education Statistics found that roughly 22% of students between the ages of 12-18 experienced bullying at school.
A 2020 report from the Centers for Disease Control and Prevention (CDC) stated that many LGBTQ+ young people continue to suffer higher health and suicide risks than their peers.


These trends are consistent with Human Rights Campaign (HRC) analysis in 2015 and 2017 that reported the LGBTQ+ youth community are more likely to experience victimization, violence, and suicidality.


HRC studies also found that transgender students faced more disparities in 2019 than in 2017.
How to Define Bullying in the Modern Age
According to the Wisconsin Department of Public Instruction, bullying is defined as "unwanted, aggressive behavior among school-age youth that involves a real or perceived power imbalance. The behavior is repeated, or has the potential to be repeated, over time."
Unfortunately, bullying now extends beyond physical, in-person interactions. The evolution of digital devices like cell phones, computers, and tablets has paved the way for an increase in cyberbullying, which has its own unique concerns:
Cyberbullying can be persistent. Digital devices offer an ability to immediately and continuously communicate 24 hours a day, allowing for relentless harassment.
Cyberbullying can be permanent. Most information communicated electronically is permanent and public. Oftentimes, it cannot be reported or removed.
Cyberbullying can be hard to notice. Because of the virtual nature of cyberbullying, teachers and parents may actually not see or hear it take place, making it harder to recognize and stop.
What Can Adults Do to Stop Bullying?
(and What They Shouldn't Do)
Still, we should not indulge that blind eye that technology has made easier now.
Several federal and local agencies continue to conduct studies on the effectiveness of various bullying prevention programs, and the website StopBullying.gov provides techniques that we adults can use to Stop Bullying on the Spot.
Research shows that quick response can prevent bullying behavior over time—when we respond quickly and consistently to bullying behavior, together we'll send the message that it is not acceptable.
How to send that message? Help keep all kids safe by taking these simple steps:
Actions to Take

Avoid These Common Mistakes

Intervene immediately. It is okay to get another adult to help.




Separate the kids involved.




Make sure everyone is safe.




Meet any immediate medical or mental health needs.




Stay calm. Reassure the kids involved, including bystanders.




Model respectful behavior when you intervene.

Don't ignore it. Don't think kids can work it out without adult help or intervention.




Don't immediately try to sort out the facts.




Don't talk to the kids involved together.




Don't question the kids involved in front of other kids.




Don't force other kids to say publicly what they saw.




Don't make the kids involved apologize or patch up relations on the spot.
How to Support LGBTQ+ Youth
These tips will help protect all school-aged children, but the previous data speaks clearly—it is crucial that we also proactively support LGBTQ+ youth specifically, especially those living at the intersections of multiple marginalized identities.
Parents, schools, and communities can all play a role in preventing bullying of LGBTQ+ youth. To instead help feel them physically and emotionally safe, use inclusive language and avoid making assumptions. By using words that make people feel acknowledged, you'll help create a greater sense of belonging.
Below are some tips from StopBullying.gov in support of LGBTQ+ youth:
Use "y'all" rather than "guys" to convey gender equality when referring to a group.

Use gender-neutral pronouns like "they" or "them" instead of "he/she" or "him/her."

Use words like "parent" instead of "mother" and "father."

Use students' chosen names and pronouns.

Encourage respect for all students.
Additional Resources in the Fight Against Bullying
Using these important strategies, we can all take an active role in preventing and addressing bullying. While some are specifically for LGBTQ+ youth, most—if adopted by schools and communities—will make environments safer for all students and school-aged children within all our neighborhoods.
To continue to fight against bullying, consider visiting and supporting the following:

StopBullying.gov
A federal government website managed by the U.S. Department of Health and Human Services
The Gay, Lesbian and Straight Education Network
www.glsen.org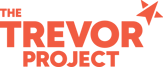 The Trevor Project
1 (866)-488-7386
www.trevorproject.org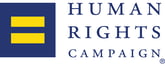 Human Rights Campaign
www.hrc.org

Parents, Families, And Friends of Lesbians And Gays
www.pflag.org
About Marci Womack
Marci Womack is a Director in Schellman's FedRAMP practice and CMMC technical lead, and is based in Denver, CO. Marci has nine years of information security experience across various industries – cloud services, government, and financial services. In addition to performing numerous FedRAMP assessments, Marci has experience assessing organizations for compliance with other federal frameworks, including NIST SP 800-53, DoD CC SRG, NIST SP 800-171, CJIS, MARS-E, IRS 1075, and GLBA (FFIEC).