Introducing SchellmanABLE
Now that we're in the middle of Disability Pride Month, Schellman is proud to announce the official launch of SchellmanABLE, an Employee Advocacy Group (EAG) that has been a long time in the making.
Aptly named, SchellmanABLE stands for:

Accessibility for
Better
Lives for
EveryBODY
Now that it's launched, SchellmanABLE will focus on leveling the playing field in the workplace and our communities as it pertains to disabilities. Through our work, we will not only help others understand the true diversity of disabilities and that there are those among us living with them, but we will empower people to share their disability story and help foster an environment where people with disabilities are acknowledged and included.
Why is SchellmanABLE Important?
Now, let's hear from the chairs of SchellmanABLE about why forming this EAG was important to them, and how they are looking to affect real change within our organization and our society as a whole.
Gary Nelson, Principal
I am honored and proud to serve as the executive sponsor for the SchellmanABLE employee advocacy group. As a father to children with special needs related to autism, I've become keenly aware of the lack of general knowledge and conversation when it comes to certain disabilities. At work, I've also learned about how our employees cope with and conquer disabilities ranging anywhere from autism to PTSD to hearing loss to vision disorders.
My hope is that SchellmanABLE will bring awareness and education to anyone who either wants to learn more about living with a physical or mental disability or how they can help support family members or friends with a disability.
Michael Redman,
Knowledge & Learning Management Lead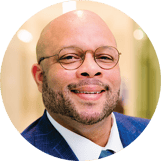 As a neurodivergent individual and a veteran, I deal daily with expressly unique issues, including Imposter Syndrome, PTSD, ADHD, and OCD. In my decades-long fight with these things and more, I have battled clinical depression, night terrors, failed relationships, and crippling anxiety. With such a load already, life is made harder in a society that encourages people like me to mask our personalities and make us feel as if somehow we are "irregular."
So when the opportunity came to co-chair this group, I jumped at the chance to help teach and facilitate discussions with others that battle the same (or similar) demons, whether they're classically neurodivergent like me or not. I'm excited to get started and create a safe place to learn more about our fellow teammates and how everyone can help make them feel safe, included, and encouraged to use their voices.
Alexis Smith, Manager
I'm thrilled to serve on the SchellmanABLE employee advocacy group. Being bi-laterally deaf—or completely deaf in one ear—I used to believe that I wasn't "disabled enough." I would avoid bringing attention to my hearing loss and would worry about falling into situations where it would hold me back or give the wrong impression to others.
I'm excited that the firm has created SchellmanABLE to not only bring awareness about the disabilities that many of our employees often cope with—whether by having a disability themselves or knowing someone that does—but also to support celebrating each other's uniqueness.
Shane Gates, HCM Analyst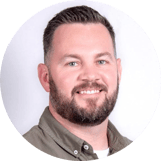 As a military veteran, I'm honored to serve as co-chair for the SchellmanABLE employee advocacy group. Not enough people know that a significant percentage of Americans are living with or have been affected by PTSD. Both veteran and civilian survivors of traumatic events need to know that treatments are both available and effective and that they can lead to a better quality of life.
I'm excited to help do my part to spread awareness both regarding this condition that affects so many and the many treatment options available to those in need of them.
David Tobey, Senior Associate
As a neurodivergent individual, society has taught me to mask my personality and pretend that I am just a regular person. This results in major burnout and anxiety as I feel like I cannot be my genuine self.
I am excited to be a member of SchellmanABLE which will allow me to advocate not only for neurodivergent SchellmaNators but for the neurodivergent people in the lives of SchellmaNators as well.
Scott Bradley, Senior Associate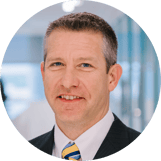 Having been born with significant hearing loss, I personally appreciate the similar challenges our other team members face, and that's why I'm excited to co-chair SchellmanABLE.
It is critically important for us to renew our focus on ensuring every employee with limitations can fully participate in the workplace, communicate effectively, and access the necessary tools to excel in their roles. I'm ready to help enhance awareness and connect team members with resources to assist them.
Moving Forward
Disability awareness is the practice of knowing, acknowledging, and accepting individuals' experiences as they relate to disability. Knowing, being aware, and moving beyond your individual level of comfort is key to a greater understanding, and in this, SchellmanABLE will now be there to help.
Stay tuned for our first events, and we look forward to interacting with everyone as we champion disability awareness!
About Schellman
Schellman is a leading provider of attestation and compliance services. We are the only company in the world that is a CPA firm, a globally licensed PCI Qualified Security Assessor, an ISO Certification Body, HITRUST CSF Assessor, a FedRAMP 3PAO, and most recently, an APEC Accountability Agent. Renowned for expertise tempered by practical experience, Schellman's professionals provide superior client service balanced by steadfast independence. Our approach builds successful, long-term relationships and allows our clients to achieve multiple compliance objectives through a single third-party assessor.