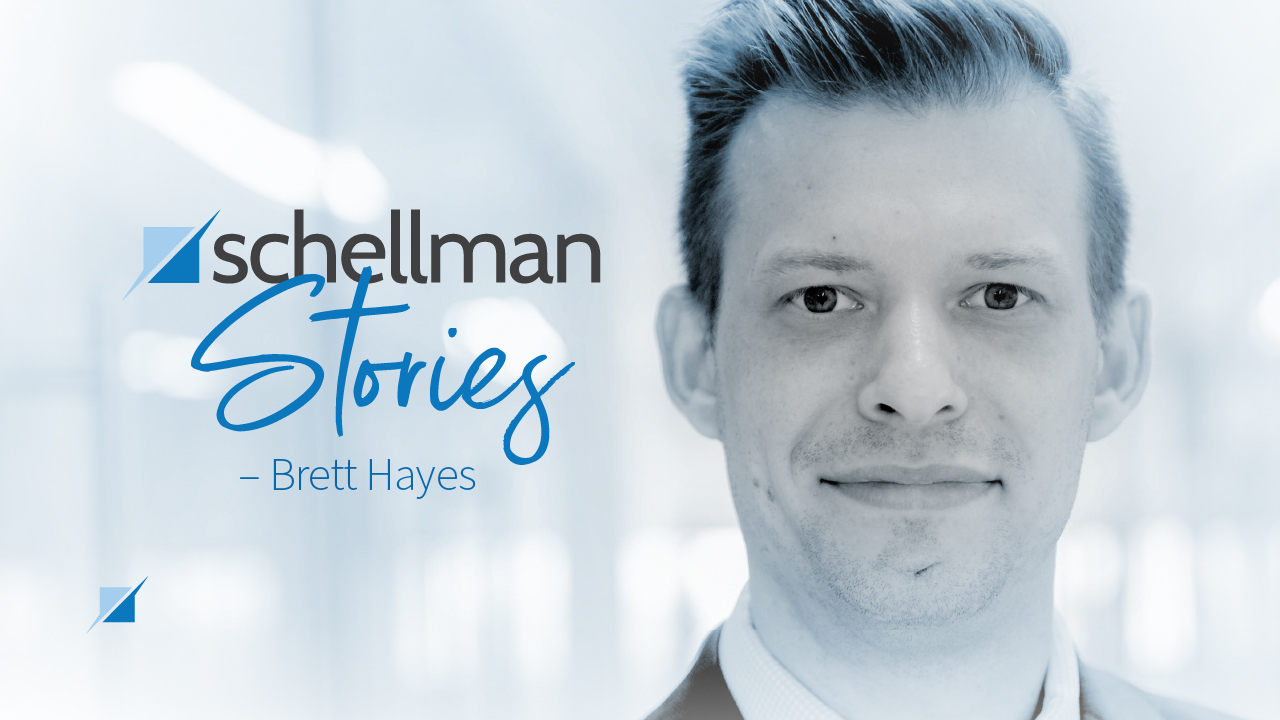 Growing up on an Angus cattle ranch outside of Eureka, Kansas, the closest paved road was 15 miles away and the monthly 30-mile trip to Walmart was an event. Eureka had a total population of 2,300—my graduating class featured only 45 of us—and while I was growing up there, I really could have never imagined that I'd eventually be living in California, working for one of the most respected CPA firms with some of the most recognizable household names in tech as clients.
I often joke about my small-town upbringing, but my family history in our rural town makes me proud. My mom's side of the family has worked the Eureka area as ranchers and farmers since they settled from Norway in the mid-1800s. They donated land and helped build a one-room schoolhouse, as well as a church for the Norwegian settlement, located just a few miles up the gravel road from where I was raised—my great grandfather also helped to rebuild that church after it was blown away by a tornado in the 1920s. Tornados are a way of life there, and even our school mascot was a Tornado—a moniker that ironically became more fitting when much of the sports facilities and parts of the high school were blown away in a twister just a few years back. If it's not already evident, Eureka, Kansas is a place where, if life alone doesn't keep you humble, Mother Nature sure will.
"We were raised with a focus on hard work and determination"
When I was young, my mom worked at the high school during the school year while my dad worked as a cattleman, and as kids, our summers were loaded up with 4-H activities. For those who don't know, I like to describe 4-H as a youth organization where rural / farm kids go to learn life and leadership skills. We were raised with a focus on hard work and determination, and my siblings and I had 4-H projects ranging from raising cattle, pigs, and sheep to less agricultural pursuits like rocketry, cooking, photography, and entomology. 4-H projects meant the summers were usually just as busy as being in school, just with manual labor replacing class time—as such, we usually looked forward to going back to class in the fall, and what kid says that?!
We didn't have a computer at home early on, but my grandpa was 'tech savvy' and had a PC running Windows 3.1. He used it for crunching numbers about his cattle heard and tracking income/expenses in software similar to what is now QuickBooks, but he wasn't keen on the whole 'typing' part of using the PC. By this point, I was learning keyboarding in elementary school, so around age eight or nine, I started helping him enter his checks into the accounting software while he sat next to me and reconciled them against his bank statement. It became a monthly ritual each time, and at the end of the year, we would kick out the mile-long report on the dot matrix printer—one continuous steam of paper to be ripped on the perforated line at the end.
But then a gift from Santa came in 1998—a Hewlett Packard Pavilion running Windows 98 to be exact—and it would change the direction of my childhood interests and eventually guide me towards a career working in technology. Internet was not available where we lived at that time, so all we could do was read the interactive encyclopedia that came with the computer or play one of two games—Oregon Trail or Solitaire. A family friend who would visit the ranch taught me how to navigate around DOS, and it wasn't long before I was much more interested in what else I could do in the DOS command line and with the Windows registry than playing Oregon Trail. Even within the microcosm of the PC, it was just like regular life growing up in the country—you just start exploring when there's nothing else to do, and I did explore the possibilities on that HP before expanding my horizons even further. By the end of high school, I was helping fix people's computers around town. I say it was then that I knew I wanted a career in something technology-related, but my dad still says to this day, "we knew when you were eight years old that you weren't going to be sticking around Eureka to be a rancher."
With all that in mind, I ventured on to Kansas State University to major in MIS. After graduating, I took a job with a Big 4 firm that offered me a chance to travel domestically and internationally, which was appealing to a farm kid who had never been on a plane and had only been to Kansas City twice in his life. After a stint in public accounting, I worked for a few years at a FinTech start-up and had made the bold move to Los Angeles. Eventually, I found my way to Schellman where I saw an opportunity to get in on the ground floor of a company that was doing new and exciting things in the technology and compliance space.
When I started here, one of my colleagues told me, "don't ever turn down an opportunity to try something new or get involved in the firm." The sentiment was familiar, as someone from a small town where opportunities didn't necessarily come on their own—my whole life, I had to take risks and not be afraid to tackle something new and unknown. Thankfully, Schellman is a place where you have endless opportunities to spread your wings and spearhead initiatives that interest you or mean something to you personally. During the past year, I was presented with the opportunity to co-chair the SchellmanPRIDE group, which is an affinity group for our LGBTQ+ team members and allies, and it's opportunities like these that provide the ability to help shape the culture at our firm and make a real difference. The month of June is Pride Month, meant to commemorate and celebrate LGBTQ+ progress and representation, and personally, I am reflecting on and very much moved by the culture of inclusivity that Schellman continues to foster. Together with my colleagues, I also honor the accomplishments of the countless equal rights warriors who paved the way for the work we do today.
"Though I certainly find myself having 'you're not in Kansas anymore' moments, frankly, I've never felt more at home."
Proudly, I can say that Schellman has always been a place where you can come as you are and be your authentic self, because differences here are celebrated, no matter what they are. Though I certainly find myself having "you're not in Kansas anymore" moments, frankly, I've never felt more at home.