Schellman PRISM Presents: 2022 Black History Month Newsletter
What is Black History Month?
In response to the lack of information on the accomplishments of Black people available to the public, historian Carter G. Woodson and the Association for the Study of Negro Life and History declared the second week of February as "Negro History Week" to recognize the contributions of African Americans to the United States. First established in 1926, this week was chosen because it includes the birthdays of both Frederick Douglass, an abolitionist, and former U.S. president Abraham Lincoln. While Douglass helped lead the fight against the enslavement of people, President Lincoln led the United States during the Civil War, which was primarily fought over precisely that—the enslavement of Black people within the country. Given their significance and relevant contributions, both were honored in the choice for Negro History Week, which was later extended into Black History Month by U.S. president Gerald Ford in 1976.
National African American History Museum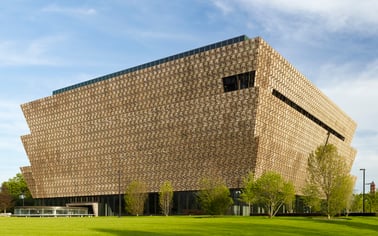 Located in Washington D.C., the National Museum of African American History and Culture (NMAAHC) is the world's largest and only national museum dedicated to African American life, history, and culture. A total of 10 stories tall, the bottom half takes you through the history of the Trans-Atlantic Slave Trade, the Emancipation Proclamation, the Jim Crow era, and the Civil Rights Movement, while the top half highlights the achievements of African Americans throughout the 200+ year history of the United States.
The NMAAHC is home to over 40,000 objects in its collection ranging from the era of the Trans-Atlantic Slave Trade to the passing of the 1964 Civil Rights Act, including contributions in art, music, science, literature, education, economics, and sports.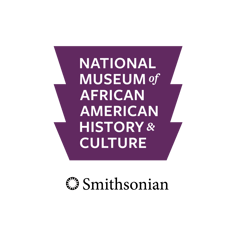 Though firmly established and operating now, the NMAAHC previously faced a long road of obstacles to even break ground. Debates started back in 1915 regarding a museum dedicated to African American achievements, with efforts to have a museum commissioned progressing far in1929 under President Hoover. Unfortunately, Congress did not back the project and private fundraising failed also. Over the next 50+ years, countless bills went through Congress—some championed by Representative John Lewis—to break ground for the museum but none came to fruition.
In 2001, Rep. Lewis again presented legislation, and with the full support of Congress and the signing of President Bush, the Smithsonian Institute created a 23-member commission that studied the need for a museum, how to raise funds for it and to plan a location. Despite the many peaks and valleys during the two years afterwards, after much debate on location and the allocation of funds, the House of Representatives passed the National Museum of African American History and Culture Act. The Senate followed up two days later, and on December 16th, 2003, President Bush signed the bill into law. In 2016, 13 years later after the law was enacted, President Obama dedicated the NMAAHC. Since its opening, the NMAAHC has had over 5 million visitors.
Visit BlackPast.org For a List of Additional Museums
Modern History Figures

Mae Jemison
Born Mae Caron Jemison on October 17, 1956, in Decatur, Alabama, Mae Jemison is an American physician and the first African American woman to become an astronaut. In 1973 at the age of 16, she attended Stanford University and achieved degrees in chemical engineering and African American studies.
After graduating from Stanford in 1977, Jemison attended medical school at Cornell University—during that time, she also volunteered at a Cambodian refugee camp in Thailand and studied in Kenya in 1979. Jemison became a medical officer with the Peace Corps in West Africa after graduating from medical school in 1981, and upon returning to the United States, she applied to the National Aeronautics and Space Administration (NASA) to become an astronaut.
In October 1986, she was 1 of 15 to be accepted out of 2,000 applicants. Jemison completed her training as a mission specialist before becoming an astronaut officer representative with the Kennedy Space Center, where she worked to process space shuttles for launch and verify shuttle software. Jemison completed her maiden flight on the shuttle Endeavor in September 1992. After her time with NASA, she created the Jemison Group that focuses on developing and marking advanced technologies.

John Thompson
After previously studying art at the New York Student Art League and the Boston Museum School, John Thompson earned a degree in Computer Science and Visual Studies from the Massachusetts Institute of Technology in 1983. After graduating, Thompson landed at Macromedia, where he served as chief scientist. In his work there, he developed a number of products including the VideoWorks Accelerator, VideoWorks II, MediaMaker, Action, and Macromedia Director.
His most important breakthrough was his invention lingo programming, which would be used in Macromedia Director and Shockwave. Since then, his creation lingo has been used to create flash and shockwave programs that now are prevalent in video games, web design, animation, and graphics.
Though he now spends time as a professor of new media at New York University's Tisch Interactive Telecommunications Program, Thompson is also now an owner of JHT Consulting, Bala Cynwyd, PA, which provides consulting services for web-based application development.

Kimberly Bryant
Kimberly Bryant is an electrical engineer and activist whose career has had a wide-ranging impact. A champion for diversity and inclusion in tech, she's spent over 20 years in the pharmaceutical and biotech industries. She's the Founder and Executive Director of HYPERLINK. Black Girls CODE, a program that teaches computer programming to school-age girls so as to introduces girls of color to the tech industry— their goal is to teach one million black girls to code by 2040. Recognized as a White House Champion of Change for Tech Inclusion in 2013, Bryant is one of the most influential engineers in her career and her advocacy.
Interestingly enough, Schellman has personally experienced the impact of Black Girls Code, having interviewed multiple individuals who have participated in the program.

Roy Clay, Sr.
Often called the "the godfather of black Silicon Valley," Roy Clay, Sr. was a lead developer of the first HP minicomputer and the first African- American executive at HP.
Clay grew up as one of nine children in Kinloch outside St. Louis, Missouri. He graduated with a BS in Mathematics from Saint Louis University in 1951 before he started writing software while working at a Physics research lab at UC Berkeley. His work was noticed by Dave Packard, who invited him to lead a new computer division for Hewlett-Packard in 1965. At HP, Clay led the development of HP 2116A minicomputer that gave the company a strong entry into the data-processing arena. He also expanded HP's employment recruitment from historically black colleges and universities (HBCUs). That continued when he started his own tech company, Rod-L Electronics, where he recruited hundreds of African Americans.
Outside of his work, he was the first African-American to serve on the Palo Alto City Council and elected vice mayor of the city in 1976—platforms he used to continue advocating for other African Americans to have the opportunities he had in tech.
Charities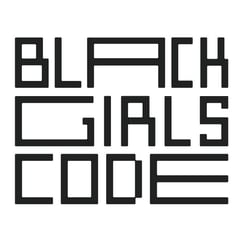 Black Girls CODE is a not-for-profit organization that focuses on providing technology education for African- American girls to rectify the underrepresentation of African- American girls and women in the technology industry. The organization offers programs in computer programming, coding, as well as website, robot, and mobile application building, with the goal of providing African-American youth with the skills to occupy some of the millions computing job openings expected available in the US.
Schellman Spotlight:
How Did You Get Into IT?
Dante' Taylor,

Senior Manager
Growing up, my mother and a host of family members worked in IT as programmers and engineers. It was always something that interested me, but I never really thought about pursuing a career in IT or Audit until my career actually started. Growing up like most athletes, my dream was to go pro in a sport. I was fast (4.39 40 yard dash), strong (1000lb club), and could play, but lacked the genetics for pro football. After playing a few college seasons, I switched my focus to academics, majored in accounting, and earned a job at FedEx as an Internal Auditor. Over the years, I saw the IT Audit team traveling to better places, audit cool or innovative technology, and they got paid more, so I wanted to change to IT. After working for a few internal and external IT Audit shops, I found Schellman and it's been a great place to work—a place where I continue to learn new things, whether it be about the clients and their business, emerging technologies, or different controls.
Ryan Buckner,

Chief Knowledge Officer
My path into IT audit was serendipitous rather than deliberate. I had studied financial accounting and received both my undergraduate and graduate degrees in financial accounting, with the thinking that it would provide a strong business foundation for my plans of a future medical practice. It was only after I enrolled in an elective electronic data processing course in the late 90s—which predates much of the IT audit teaching as we know it today—that I became interested in auditing beyond the numbers.
Soon these interests grew into excitement, fueling much of my continued growth into 21st century IT audit. Before cloud computing, widespread e-commerce, and the IoT, auditing technology and financial auditing were closely aligned in their focus on the past and what is. However, I saw the potential that IT auditing could achieve through a focus on what might be. Within a single year, my plans for a career in medicine would forever be replaced with the unfolding and dynamic world of auditing technology and the internet of things.
About Schellman
Schellman is a leading provider of attestation and compliance services. We are the only company in the world that is a CPA firm, a globally licensed PCI Qualified Security Assessor, an ISO Certification Body, HITRUST CSF Assessor, a FedRAMP 3PAO, and most recently, an APEC Accountability Agent. Renowned for expertise tempered by practical experience, Schellman's professionals provide superior client service balanced by steadfast independence. Our approach builds successful, long-term relationships and allows our clients to achieve multiple compliance objectives through a single third-party assessor.