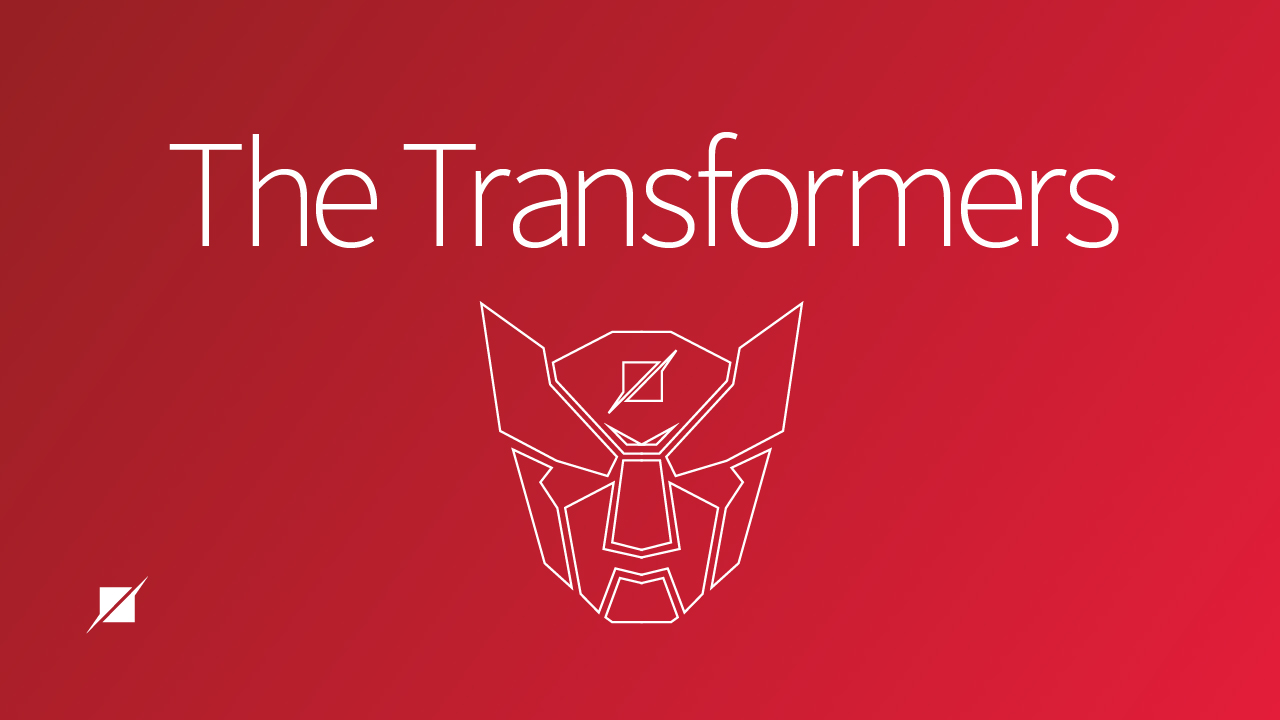 Lately, my life has gone from Miami, cross-country to San Francisco and back to Miami—all within one job, all seamless transitions. All possible because Schellman & Company boasts a business structure that allows employees to move around easily based on new markets and different opportunities that allow each of us to grow as people and professionals. This has been Schellman's standard operating procedure since the beginning—years before I ever even joined the company. Now having experienced it personally, I liken our business model to something out of the blockbuster film series "Transformers"—our personnel may be scattered across various parts of the country, but we come together in achieving our unified goal to provide quality work. Within the company, critical resources can move around as needed without impacting the quality of our mission because that's just the way we've been molded—as a system of many parts that can rearrange at will to better serve.
"...we come together in achieving our unified goal to provide quality work."
Personally, I am grateful for the opportunity to be a cog in the many wheels within the integrated and well-oiled machine that is Schellman. My name is Edward, and I have been a senior associate here for four years now. Call me a biproduct of the next generation I suppose, but before now, never in my career had I stayed this long at one company. When I first entered the workforce, it was important to me that a job provide the opportunity to stretch outside of my comfort zone, penetrate new markets, and sometimes even fail—as long as I'm learning all the while. I've found all that in Schellman, whose model has served as a cocoon for me—an atmosphere where I can continue to learn and grow while working to achieve a greater purpose, but also one that nurtures my own aspirations and career goals.
Perhaps that's why I have broken my old longevity record, but it helps that Schellman allows team members to work from any location in the country. Earlier, I compared the firm to a Transformer robot, and that flexibility represents a big similarity between us and Optimus Prime, but it's actually a big difference when contrasted with other companies in the industry. Before landing here, I worked for two other, larger firms—two firms that are part of the four-headed goliath that we all hear about as we're graduating from university and looking for jobs. They are successful and profitable, and as such, very set in their ways. Eventually, I needed something different, and I found it here. We work like a team should, and we work like a team that enjoys being a team—because we actually do. At Schellman, we have established a presence with the same strength of any goliath, but I find that we are fine-tuned, more focused, modernized with the latest technologies, and—perhaps most importantly—evolving.
"...to this day, I continue to grow personally alongside the company I work for."
As my career has progressed, I've learned that flexibility, empathetic support, and financial stability are the top three things I look for in employment. I don't think I'm alone in that either, as I think I speak for myself and millions of others in my generation when I say that these three points aren't just personal wants—they are necessities I need within my work. Since my first day walking into the Schellman office, I have been fully aware of the expectations the company required of me, but Schellman has always reciprocated with those three things and then some. For the first time, there has never been a reason to leave an employer, and to this day, I continue to grow personally alongside the company I work for. Some may consider it trivial, but when it feels like your employer truly cares for your state of well-being and professional acceleration through life, it makes it easy to set up shop for the long haul, settle in with your team, and work together to serve a place that also serves you.
Schellman has become in my eyes, a modern-day Transformer of business. Whether I am a strong right hand or a strong left hand, working on SOC reports or an ISO audit from Miami or San Francisco, I am equally valuable and just as focused on our primary mission of providing a quality work product. Lots of people may dream of one day becoming part of the Transformers, but for me that dream has become my reality.