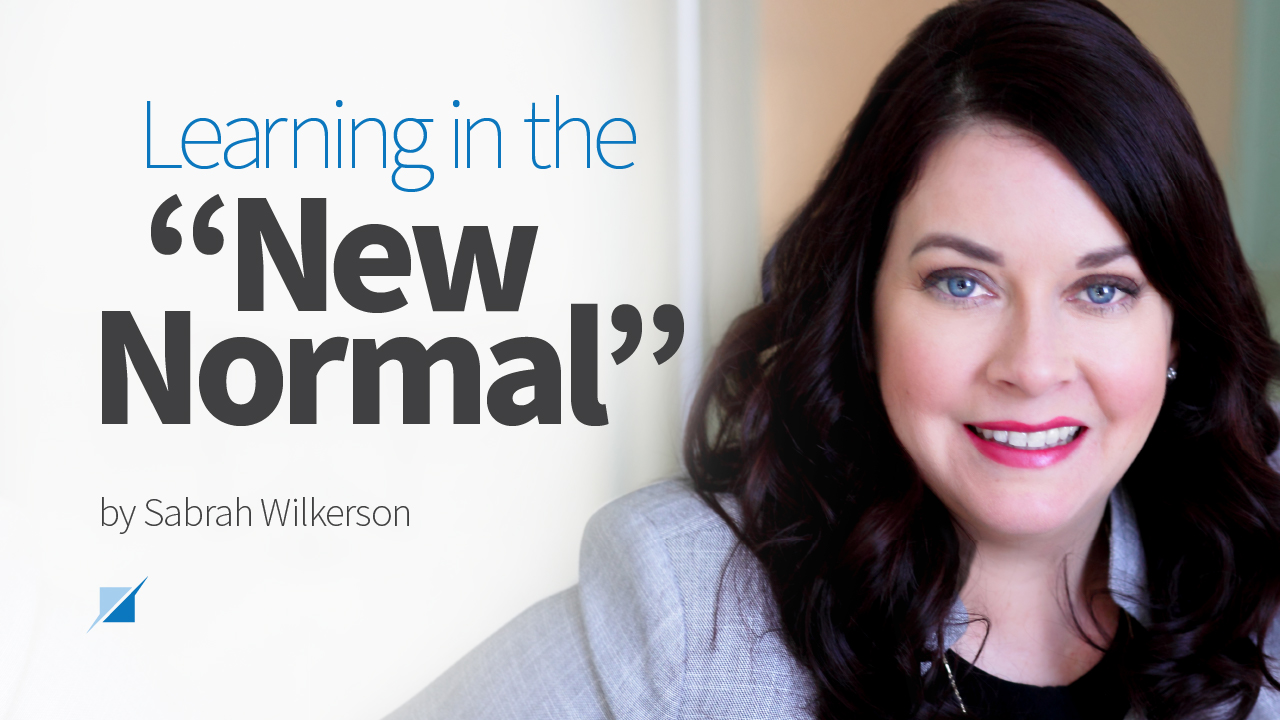 With now over nine months and counting spent working from home in our "new normal," so much has changed. The sudden disruption of the pandemic brought conferences, training classes, bootcamps, and even basic social gatherings to a screeching halt, and we have been forced to change our mindset on how we do most everything—including learning. Despite the differences in both our daily and professional lives, we must maintain a learning mindset—meaning, we must strive in continuing to grow throughout life even if the methods may look different to what we have come to expect. External, extreme factors like the pandemic will always be possible, and we should never let ourselves fall into a fixed mindset trap that makes us believe we have nothing more to learn, nothing more to do, just because we may be fearful of what the future brings. Instead, we need to adopt the mentality that learning should be constant, and we have to be ready and willing to be flexible to all of the changes that are thrown our way, as continuous growth is essential to success.
"...I encourage you to think of where you can commit to continuous learning in your own everyday life."
To start, we need to regard our corporate and personal lives as opportunities for learning every day. We should learn to focus our energy on unexpected benefits where possible. This pandemic that has changed so much of our lives provides the perfect example. Right now, my co-workers in the other rooms down the hall include my husband—also working remotely—my son completing his work for high school, and my dog. Even despite these abnormal circumstances, I love that we eat breakfast together most days now. I love that I can fit in my workouts a lot easier these days since I am not worried about a commute. If I need to hug my dog in between meetings, she is right there, and happy to oblige. Our fur babies are truly living their best lives during the "new normal". Another benefit for me as a music lover is live streaming from music artists or DJs that can no longer perform in large venues right now. While I hope for the day that concerts are a reality again, I can still enjoy my passion for music at home. Of course, we all miss the comforts of our normal routines, carefully crafted pre-COVID-19, but it is important to recognize that not all of these changes—like eating meals with family or in-home concerts—are necessarily negative. That is the first step in maintaining an engaged, learning mentality as we remain mostly socially isolated. Continuous learning in your new, everyday life can include things like joining a virtual book club, cooking new recipes that you thought you never had time for in the past, committing to your health through more scheduled exercise routines, learning something new as a family, etc. Activities like these are so valuable and I encourage you to think of where you can commit to continuous learning in your own everyday life.
"We cannot stop learning, so we instead must refocus the 'how.'"
Still, the lines are blurriest in our professional lives right now—without chit chat in the office, conference room congregations, and in-person collaborations—making it harder to maintain a drive to learn for many of us. But even so, there are positive opportunities to be had. Though we all have virtual meeting fatigue at this point, connection with others is a critical component to learning, so we need to be on video when possible for virtual conferences and bootcamps, meetings, social gatherings, etc. Humans are social creatures by nature, so this interaction on video provides some "face to face" time that we crave. As working from home also provides some flexibility, there is also opportunity in self-paced learning. Take online learning classes, read books, scan the Internet for articles and forums for discussion, watch TED Talks, etc. We cannot stop learning, so we instead must refocus the "how." Still, what if you are leading a meeting or training in a whole new way and it fails? What if the Zoom training or self-paced course is not as engaging as you had hoped? As with all new ventures, your first attempts may fail, but you will learn from those attempts and refocus the "how" even more. Try to think about what you can do to make meetings and trainings more interactive, what questions could be asked to encourage participation, or what games can you include to foster camaraderie. Where can you be innovative?
Unfortunately, we cannot assume the flip of the calendar to 2021 is going to make everything go back to "normal." That is not realistic, and we do not know what the future will bring, be a return to familiar routines or additional disruptions and surprises. Let's be a few steps ahead and be ready and willing to adapt to whatever life brings our way next. There are opportunities out there, we just have to go out and find them, be it personally or professionally. Develop and nurture a passion for continuous learning in all aspects of life, because as the old saying goes, the day we stop learning is the day we stop living.